Description
Main CPU: Motorola 6809 at 2 MHz, 8KB of RAM, and between 128KB and 1MB of EPROM for the game program.
Sound chips (Pre-DCS): Yamaha YM2151, DAC, Harris HC55536 CVSD
Operating system: APPLE OS (created by Williams, not related to the company Apple, but "Advanced Pinball Programming Logic Executive")
There are six vari­a­tions of the WPC hard­ware. The orig­i­nal ver­sion is some­times re­ferred to as WPC-89. The WPC MPU re­mained the same through all gen­er­a­tion up to the ad­di­tion of the se­cu­rity chip in WPC-S, and then the sub­se­quent WPC-95 board. The vari­a­tions are as fol­lows: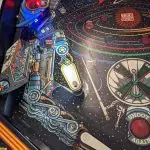 Some Dr. Dude ma­chines were also made using this WPC gen­er­a­tion, al­though most were made using the later Sys­tem 11 board.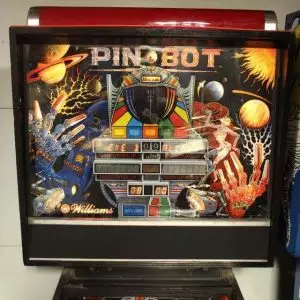 Ter­mi­na­tor 2: Judg­ment Day was the first to be de­signed with a dot ma­trix dis­play, but was re­leased after Gilli­gan's Island, due to Ter­mi­na­tor 2 hav­ing a longer de­vel­op­ment time than Gilli­gan's Island.  Hot Shot Basketball) as well as in the first Shuf­fle Alley Game Strike Mas­ter Shuf­fle Alley – 1991.
Twilight Zone was designed to be the first pinball machine to use the new DCS system, but due to delays of the new hardware design it was decided to release it on the old hardware (using downsampled sound effects) instead. The redemption game Addams Family Values also used the DCS Sound System.